The magnificent city of Verona, rich in art and history, is at the crossroads of two important national and European routes (motorway Torino – Milan – Venice – Trieste, part of the so-called European corridor No. 5, and the Brenner motorway, the so-called European corridor No. 1). Here was also built the "Quadrante Europa", one of the major Italian intermodal and logistics zone. Verona is at the center of one of the most important Italian industrial and manufacture districts.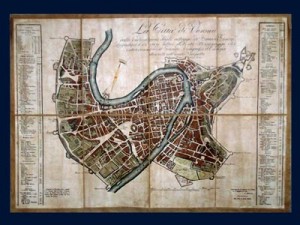 From Verona, Milan is 150 kms far, Venice is 120 kms, Bologna is 140 kms, Innsbruck 265 kms, Munich 400 kms. Verona is in a strategic  position at the center of a region economically very active and it is one of the major Southern European terminals  along the Brenner route, representing the gateway to Italy from countries such as Austria, Germany and neighboring Countries.
To confirm the importance of the position of  Verona in the European geographic context, here are the Headquarters of more than two hundred foreign companies, some of which are of primary importance, mostly German but also English, Dutch, Swiss, Austrian and so on. (eg. Air Dolomiti, Arag, Bayernland, BMW, DAS, Douglas, Hero, Lidl, Man, Müller, but also Volkswagen, Glaxosmithkline, Hangartner, Honda).
This means that in Verona professional structures and the public ones responsible for the economy have gained significant experience in dealing with foreign countries, reaching the highest levels of efficiency.