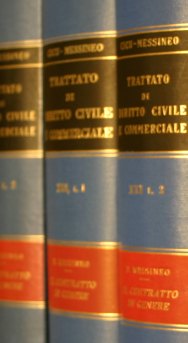 General Civil law
Consumer Protection  – Warranties – Defects
Particularly, we protect the consumers and the Companies with regard to warranties on defective  goods , or assist them in disputes against Tel.Co operators, or evaluating the validity of contracts concluded outside business premises or those in which the will of the consumer has not formed properly.
Credit Recovery – Enforcement Proceedings
Both for individuals and companies, we attend  debts recovery , providing specific advice for each situation.
We provide preventive advice in relation to residential and commercial contracts, or even temporary rental or special needs. We assist owners in the recovery of rents, evictions, and in the renewal of contracts.
we assist our clients in contractual negotiations and drafting of sales contracts relating to property, land and real estate in general.
we provide assistance and advice to our Clients in dealing with insurance Companies for accidents, injuries, claims, professional insurance,  employees insurance.
Compensations – Legal reparations
Small businesses Contracts
Specific consultancy to help solving all problems of drafting contracts in commercial and everyday relationships.
We support the property Managers in the management of condominiums, and apartments owners in their neighborhood relations and management of their property.
We assist the heirs in the distribution of the inheritance, both in legal or testamentary succession; we also provide assistance in the drafting of wills.